Xbox Series X
PlayStation 5
Wednesday, July 8th 2020
CPU Coolers
Headphones
Memory
Motherboards
Processors
PSUs
Speakers
SSD
Storage
Review Cases
The Phanteks Eclipse P500A draws from the P600S and Evolv X, but offers high airflow and fits squarely into the P-Series. With three 140 mm fans in the front, pulling air through the ultra-fine metal mesh, it aims to keep all your components cool, especially if you pack two separate systems into it at the same time.
Press Release by btarunr Today, 08:01Discuss (6 Comments)
Phanteks today announced the release of the Eclipse P500A, a new addition to the high airflow performance Eclipse lineup, and alongside it the release of the new SK PWM fans. The P500A is a premium mid-tower that delivers high airflow performance with style. It features the same Ultra-Fine Performance mesh front panel as the award winning P400A and P300A cases known for their high airflow. The Ultra-Fine Performance mesh is engineered using an advanced sheet metal technique from Phanteks that enables high density perforations of just 1 mm to ensure effective dust-filtering and maximum airflow.
The P500A's versatile interior layout offers high-end features such as extensive air/water cooling solution (up to 420 mm radiators), massive storage capabilities (up to 10 HDDs and 3 SSDs) and even dual system support (requires PH-ITXKT_R01 & Revolt X power supply). The P500A comes with a hinged tempered glass side panel to showcase all your components and easy to remove for easier installation or maintenance. With a rich feature set and flexible interior, it's the perfect chassis for people demanding more than the standard mainstream with options for future expansion.

Press Release by btarunr Today, 07:00Discuss (14 Comments)
Today, Intel revealed new details about Thunderbolt 4, the next generation of its universal cable connectivity solution, delivering increased minimum performance requirements, expanded capabilities and USB4 specification compliance. For the first time, Thunderbolt 4 will offer docks with up to four Thunderbolt ports and universal cables up to 2 meters in length. Intel's upcoming mobile PC processors, code-named "Tiger Lake," will be the first to integrate Thunderbolt 4. Intel also announced the Thunderbolt 4 controller 8000 series, compatible with the hundreds of millions of Thunderbolt 3 PCs and accessories already available. Thunderbolt 4 developer kits and certification testing are now available.
"Thunderbolt provides consumers with a leading connectivity standard across a range of devices, helping to advance computing experiences and delivering on the promise of USB-C with simplicity, performance and reliability. The arrival of Thunderbolt 4 underscores how Intel is advancing the PC ecosystem toward truly universal connectivity solutions," said Jason Ziller, Intel general manager of the Client Connectivity Division.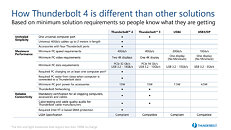 by Raevenlord Today, 06:01Discuss (3 Comments)
NEC has just announced a new laptop sporting an AMD Ryzen 7 Extreme Edition CPU. The NEC Lavie N15 is only available in a single color on its AMD configuration, but there's also an Intel Core i7-10510U option available in three different color options. The interesting part about this Ryzen 7 Extreme Edition is that there's nothing even remotely extreme about it, as far as can be told: it's shipping with the exact same specifications and frequencies as the non-Extreme Ryzen 7 4800U: 8 cores, 16 threads, 1.8 GHz base and 4.2 GHz boost.
The first hints towards the existence of such a CPU surfaced back in May. At the time, the leaked Futuremark database entry which identified the CPU as a mobile Ryzen 7 Extreme Edition painted the base clock at 1.8 GHz with a 4.3 GHz Boost. Apparently, that meagre 100 MHz top frequency increase has since been scaled back. It's extremely unclear if there is any performance or power efficiency benefit to this Extreme Edition CPU (it could be a cherry-picked version with better thermal and electric characteristics than the average 4800U), or if there are some increased allowances in the TDP compared to the 15 W 4800U (typically set with TDPs of 15 W, though the cTDP supports a 10-25 W range). Or it could be just a NEC-specific version of an AMD CPU to improve market perception and reception – a rebadged 4800U, if you will.
Press Release by btarunr Today, 05:29Discuss (5 Comments)
2K today announced that WWE 2K Battlegrounds, the arcade-style brawler that will bring over-the-top WWE action to a new level of intensity, will release worldwide on September 18, 2020 for the PlayStation 4 system, the Xbox One family of devices, including the Xbox One X and Windows PC via Steam, Nintendo Switch system and Stadia. Featuring a roster of more than 70 WWE Superstars and Legends at launch, with additional Superstars to be released thereafter, WWE 2K Battlegrounds is now available for pre-order in digital formats and at participating retailers.
Eight unique Battlegrounds environments play a major role in the action, many of them featuring interactive elements adding to the mayhem alongside a variety of outrageous melee weapons players can use to pummel opponents. Soar from military helicopters, smash opponents with cars in an auto shop and toss them into the jaws of a hungry alligator in the swamp. Bombastic play-by-play is provided by WWE commentators Mauro Ranallo and Jerry "The King" Lawler to complete the mood.
by Raevenlord Today, 05:25Discuss (3 Comments)
Western Digital had already announced the Ultrastar DC HC550 drives back in late 2019, but only now have they actually been released for sale. The new drives make use of CMR (Conventional Magnetic Recording), where data is stored in parallel tracks that increase rewriting proficiency of the drives compared to SMR (Shingled Magnetic Recording, in which data tracks are overlapped for higher data density). In addition to CMR, Western Digital is employing some form of energy assistance (the EA in EAMR), though the company hasn't slipped many technical details on what kind of energy assistance is actually employed.
The drives are available in either SATA or SAS connections, with a data density of up to 1,022 gigabits per square inch in these 18 TB drives. Nine platters are employed, with speeds rated at 270 MB/s at 7,200 RPM. A 512 MB cache helps increase overall data speeds, and WD is offering their usual 5-year warranty with continuous operation and 550 TBW per year ratings. Street pricing for these Ultrastar DC HC550 18 TB drives seems to over around €630.
Press Release by btarunr Today, 03:47Discuss (1 Comment)
Asetek today announced a collaboration with Hewlett Packard Enterprise (HPE) to deliver its premium data center liquid cooling solutions in HPE Apollo Systems, which are high-performing and density-optimized to target high-performance computing (HPC) and Artificial Intelligence (AI) needs. The integration enables deployment of high wattage processors in high density configurations to support compute-intense workloads.
When developing its next-generation HPC server solutions, HPE worked closely with Asetek to define a plug and play HPC system that is integrated, installed, and serviced by HPE that serves as the ideal complement to HPE's Gen10 Plus platform. With the resulting solution, HPE is able to maximize processor and interconnect performance by efficiently cooling high density computing clusters. HPE will be deploying these DLC systems, which support warm water cooling, this calendar year.
Press Release by AleksandarK Today, 02:55Discuss (3 Comments)
Today xMEMS Labs emerged from stealth mode to reinvent sound with the introduction of Montara, the world's first monolithic true MEMS speaker, delivering high fidelity, full-bandwidth sound and low total harmonic distortion (THD) for sealed in-ear personal audio devices, including true wireless stereo (TWS) earbuds. Montara is also the world's first IP-57 rated microspeaker, enabling water and dust-resistant earbuds. Consumers will benefit from enhanced audio fidelity with raised levels of clarity and detail for instruments and vocals, extremely low latency, waterproof earbuds, and longer listening times.
"With on-the-go media consumption on the rise such as subscription music, podcasts, video, audiobooks and mobile gaming, consumers are increasingly demanding enhanced audio quality and extended listen times between charges," said Joseph Jiang co-founder and CEO. "Until now, the industry has relied on antiquated, centuries-old multi-component voice coil speakers requiring labor-intensive, high variability factory assembly lines. Our revolutionary Montara product is a game changer for delivering a new combination of audio fidelity, size, energy consumption and uniformity not possible with traditional voice coil approaches."
Press Release by AleksandarK Today, 02:42Discuss (1 Comment)
Synaptics Incorporated today announced the signing of definitive agreements under which Synaptics will acquire certain assets and manufacturing rights associated with the wireless IoT business of Broadcom for approximately $250 million in an all-cash transaction. Under the terms of the agreements, Synaptics will acquire certain rights to Broadcom's existing Wi-Fi, Bluetooth and GPS/GNSS products and business in the IoT market as well as future roadmap devices designed in advanced process nodes. The acquisition further strengthens and accelerates Synaptics' position in the fast-growing consumer IoT market.
Synaptics expects the transaction to add approximately $65 million in current annualized sales and provide significant revenue growth potential. The transaction is expected to be immediately accretive to Synaptics' non-GAAP gross margins and non-GAAP earnings post-close.
by btarunr Today, 02:16Discuss (2 Comments)
Jonsbo earlier this week rolled out the Angeleyes TW2 Pro Color line of all-in-one, closed-loop, liquid CPU Coolers. These coolers are variants of theAngeleyes TW2 Pro seriesthe company released through 2019-2020. Its radiator, tubing, and pump-block designs are unchanged. The only only area of change is the set of fans included with the cooler. These fans are characterized by ARGB LEDs located in the impeller hub, and translucent fan-blades that diffuse the light. In the older Angeleyes TW2 Pro series, the fan featured acrylic ARGB diffusers along the bore of the frame. Under the hood, the fan features hydraulic bearings rated for over 40,000 hours, 700-1,500 RPM fan-speeds, 25.5-62.8 CFM of air-flow, and 18.1-29.5 dBA of noise output. There are currently two models of the TW2 Pro Color series – the TW2-360 Pro Color, which features a 360 mm x 120 mm radiator and three fans; and the TW2-240 Pro Color, with a 240 mm x 120 mm radiator and two fans. Among the CPU socket types supported are AM4, LGA1200, LGA115x, and LGA2066. The company didn't reveal pricing.

by btarunr Today, 01:31Discuss (14 Comments)
Here is the first picture of the Ryzen Threadripper PRO 3995WX processor, designed to be part of AMD's HEDT/workstation processor launch for this year. The picture surfaced briefly on the ChipHell forums, before being picked up by HXL (@9550pro) This processor is designed to compete with Intel Xeon W series processors, such as the W-3175X, and is hence located a segment above even the "normal" Threadripper series led by the 64-core/128-thread Threadripper 3990X. Besides certain features exclusive to Ryzen PRO series processors, the killer feature with the 3995WX is a menacing 8-channel DDR4 memory interface, that can handle up to 2 TB of memory with ECC.
The Threadripper PRO 3995X is expected to have a mostly identical I/O to the most expensive EPYC 7662 processor. As a Ryzen-branded chip, it could feature higher clock speeds than its EPYC counterpart. To enable its 8-channel memory, the processor could come with a new socket, likely the sWRX8, and AMD WRX80 chipset, although it wouldn't surprise us if these processors have some form of inter-compatibility with sTRX4 and TRX40 (at limited memory bandwidth and PCIe capabilities, of course). Sources tell VideoCardz that AMD could announce the Ryzen Threadripper PRO series as early as July 14, 2020.
Tuesday, July 7th 2020
Cases
Cooling
Desktop PC
Headphones
Memory
Monitors
Motherboards
Mouse
Multimedia
Processors
Sound Cards
SSD
Review Processors
At $250, the Ryzen 5 3600XT is the most affordable Ryzen XT model, and it even includes a heatsink in the box. Overclocking worked very well. Our Ryzen 5 3600XT review sample reached a maximum stable frequency of 4.5 GHz on all cores, which makes this an interesting SKU for tweakers.
Review Processors
The Ryzen 7 3800XT has received the biggest speed bump, by 200 MHz, up to 4.7 GHz maximum boost clock. This helps AMD's 8-core, 16-thread CPU deliver gaming FPS as good as the 3900XT at lower pricing. Our Ryzen 7 3800XT review also compares it against the Intel Comet Lake i9-10700K, which is similarly priced.
Review Processors
The Ryzen 9 3900XT is the flagship of the new AMD Ryzen XT series. It comes with higher boost clocks and can sustain them better, which helps with single-threaded workloads. In our Ryzen 9 3900XT review, we also saw better overclocking and lower temperatures than on the original Ryzen 9 3900X.
Press Release by btarunr Yesterday, 23:44Discuss (1 Comment)
TEAMGROUP is proud to announce that T-FORCE broke the world record again. T-FORCE laboratory worked with the overclocker, LeeGH, using T-FORCE XTREEM ARGB DDR4 3200 MHz CL14 memory modules to win the world record on well-known overclocking platform, HWBOT. T-FORCE XTREEM ARGB DDR4 3200 MHz CL14 memory modules achieved the highest read/write speed of 136,678 /104,643 MB/s of quad channel kit as the world record currently.
T-FORCE laboratory and the overclocker LeeGH worked together on AIDA64, one of the significant overclocking competitions, reaching read/write speed of 136,678/104,643 MB/s as the world record currently with ASUS ROG Rampage VI Extreme Encore motherboard and X299 chipset. Meanwhile, the achievement was listed on HWBOT, an ultimate overclocking challenge site. The extremely high-speed performance of T-FORCE XTREEM ARGB has been witnessed by overckockers from all over the world.
by btarunr Yesterday, 22:22Discuss (4 Comments)
Raijintek today introduced the EOS 12 RBW ADD line of 120 mm case fans. Based on the design of the original EOS 12 fans, the new EOS 12 RBW ADD comes in single-unit and three-unit packs. It is optimized both for ventilation and for use in liquid cooling setups owing to its fairly good static pressure. Featuring a hydraulic bearing rated for 40,000 hours, the fan takes in 4-pin PWM for its main function, and spins between 800 to 1,800 RPM, with a maximum air-flow of 75 CFM, maximum static pressure of 2.3 mm H₂O, and a maximum noise output rated at 28 dBA. It uses a 3-pin addressable RGB connection for its illumination. The three-unit pack includes a ARGB+PWM controller with an RF remote control. The frames of these fans feature rubberized mounts that dampen vibration. The company didn't reveal pricing.

by Uskompuf Yesterday, 22:12Discuss (6 Comments)
AMD has today released a new "Equipped to Win" bundle to coincide with the launch of their new Ryzen 3000XT series, all eligible purchases of Ryzen 7 3000 series and above AM4 chips will receive a free copy of Assassin's Creed Valhalla. The bundle is available for AMD Ryzen 7 2700X, Ryzen 7 3800X, Ryzen 7 3800XT, Ryzen 9 3900X, Ryzen 9 3900XT, and Ryzen 9 3950X processors at selected retailers and will run until October 3rd or until supply runs out.
Laptop users may also be eligible for the promotion as it applies to AMD Ryzen 7 4800HS, Ryzen 7 4800H, Ryzen 9 4900HS, and Ryzen 9 4900H based systems. Make sure to check with your chosen retailer beforehand to confirm if they are part of the promotion.
by Uskompuf Yesterday, 21:48Discuss (0 Comments)
NACON the French video game and peripheral company has recently announced a new licensing agreement with Microsoft to create officially licensed accessories for Xbox One, Xbox Series X, and PC. NACON announced the partnership during a recent online event where they also announced their upcoming games and upcoming mobile gaming accessories. NACON already sells a relatively popular range of controllers for PS4, PS3, and PC so this agreement is a logical next step for the company.
NACON

Having already sold over 3 million officially licensed PlayStation 4 controllers, NACON is immensely proud to announce they have entered into a licensing agreement with Microsoft to create and distribute official accessories designed for Xbox One, Xbox Series X and PC.
Press Release by Uskompuf Yesterday, 20:45Discuss (4 Comments)
For years, various representative studies have shown that computer keyboards are among the dirtiest and most bacterially contaminated office products available. There are many reasons for this. Firstly there is a high concentration of foreign bacteria on our hands with which we operate the keyboard. Secondly, external influences such as eating and drinking at work, bring further contamination to the keyboard. These impurities often remain hidden as dirt and bacteria collect under the individual keys. Unfortunately, because of this, keyboards are cleaned by their owners far too rarely or only on the surface.
In today's tense times, where special attention must be paid to hygiene, some industrial sectors and branches are confronted with sanitation concepts that sometimes push them to their limits. Especially in organizations with a large number of staff and constant changes of customers or patients, or in production or workshops where liquids, dust, or production waste are generated during work, simple and effective solutions are needed to protect computer keyboards.
by btarunr Yesterday, 20:01Discuss (20 Comments)
ASUS today introduced the RT-AX89X, a massive, arachnid-looking, high-end gaming router with no less than 8 antennae. Its WLAN component is as impressive as its wired networking one. On the WLAN side, you get an 802.11ax (Wi-Fi 6) set up with up to 4,804 Mbps over the 5 GHz band + up to 1,300 Mbps over the 2.4 GHz band, adding up to 6,104 Mbps in dual-band mode. Even over the older 802.11ac standard, the router offers up to 4,333 Mbps (5 GHz) + 1,000 Mbps (2.4 GHz). The WLAN component offers the latest security features, including WPA3-Personal and WPA2-Enterprise.
The wired networking setup of the ASUS RT-AX89X includes two 10 GbE uplinks, one 1 GbE WAN uplink, and eight 1 GbE LAN downlinks. The 10 GbE ports can be individually reconfigured as LAN downlinks. Also on offer are two 5 Gbps USB 3.1 type-A ports that can take in USB cellular Internet dongles, and USB mass-storage devices, such as flash drives, external storage devices, etc. The company didn't mention the router's signal strength in dBi, but rates it for "very large homes." The company didn't reveal pricing.

Press Release by btarunr Yesterday, 19:39Discuss (0 Comments)
Mobileye, an Intel Company, and WILLER, one of the largest transportation operators in Japan, Taiwan and the Southeast Asian region, today announced a strategic collaboration to launch an autonomous robotaxi service in Japan and markets across Southeast Asia, including Taiwan. Beginning in Japan, the companies will collaborate on the testing and deployment of autonomous transportation solutions based on Mobileye's automated vehicle (AV) technology.
"Our new collaboration with WILLER brings a meaningful addition to Mobileye's growing global network of transit and mobility ecosystem partners," said Prof. Amnon Shashua, Intel senior vice president and president and CEO of Mobileye. "We look forward to collaborating with WILLER as we work together for new mobility in the region by bringing self-driving mobility services to Japan, Taiwan and ASEAN markets."
"Collaboration with Mobileye is highly valuable for WILLER and a big step moving forward to realize our vision of innovating transportation services: travel anytime and anywhere by anybody," said Shigetaka Murase, founder and CEO of WILLER. "Innovation of transportation will lead to a smarter, safer and more sustainable society where people enjoy higher quality of life."
Press Release by btarunr Yesterday, 17:58Discuss (5 Comments)
Antec Inc., leading provider of high-performance computer components and accessories for the gaming, PC upgrade and Do-It-Yourself market, broadens its Earthwatts Gold Pro series with a 750 model in white design. The 80 PLUS GOLD rating and hybrid modular cabling make Earthwatts Gold Pro a great and affordable choice to Antec's range of industry-leading power supplies. This new version is now commercially available from 104,54 € (suggested retail price including VAT).
Antec's EarthWatts GOLD PRO is one of the most efficient PSU series. This PSU line achieves up to 92 per cent efficiency and gives you savings unheard of from other power supplies. By using the EarthWatts GOLD PRO, you can reduce your electricity bill up to 20 per cent. Full LLC bridging, provides ultra-clean power delivery that keeps critical computer components safe. Four PCI Express port connectors enable for multi-GPU support while the ErP Lot 6: 2013 ensures compliance to the toughest energy standards available.
Press Release by btarunr Yesterday, 17:52Discuss (0 Comments)
EK, the European premium liquid cooling manufacturer, is launching EK-Quantum Inertia Body standalone pump-tops that are designed for D5 pumps. These standalone tops offer increased hydraulic performance (up to 15%) compared to the original factory top and feature sophisticated D-RGB LED lighting and a design that seamlessly blends with the rest of the EK Quantum Line.
Inertia standalone tops come in two different models, with either a CNC-machined black POM acetal or CNC-machined cast-acrylic. Proper LED illumination without unwanted LED hotspots is achieved with a black cover on the Plexi model and diffused by a milky-white piece on the acetal model. These products are compatible with popular RGB sync technologies from all major motherboard manufacturers. The arrow marking on the 3-pin LED connector is to be aligned with the +5V marking on the D-RGB (aRGB) header.

by btarunr Yesterday, 07:23Discuss (49 Comments)
In a video message posted on her Twitter timeline, AMD CEO Dr Lisa Su confirmed that the company's next-generation "Zen 3" microarchitecture is coming out "later this year." Speaking in context of 7/7 (a year since AMD debuted high-performance CPU- and GPU- architectures on the same day, leveraging 7 nm), and the Ryzen 3000XT series processor announcement, Dr Su stated "As you know with Ryzen, we're always on a journey, a journey to push the highest performance that we can for our users and our fans. So Zen 3 is exactly that. Zen 3 is looking great in the labs, we're on track to launch later this year, and I can't wait to tell you more about it." Watch the video in the source link below.
Press Release by btarunr Yesterday, 06:16Discuss (5 Comments)
Jon Peddie Research (JPR), the industry's research and consulting firm for graphics and multimedia, reported its newest gaming market study regarding the PC Gaming Hardware Market, which consists of personal computers, upgrades, and peripherals used for gaming. The market is booming globally due to shelter in place orders as gamers upgrade and buy new PCs and accessories. Perhaps more importantly, the current situation has actually created millions of new PC gamers looking for immersive, exciting, and economically efficient forms of home entertainment.
Ted Pollak, Senior Analyst Gaming Industry, said "The PC Gaming Hardware market is in a rare scenario where every segment is going up. We see a lot of people buying and upgrading personal and company subsidized computers with better parts, with the intention of playing video games. In the Entry-Level, much of this revenue comes from new gamers.
The 2020 Entry-Level category is forecast to grow 21.7% which is unprecedented and totally unexpected. The Mid-Range has bounced back from a slide; now in positive territory. At the High-End, 1440p+ display sales (spurred by more affordable offerings) created a chain reaction of upgrades as gamers configure rigs for 60+ frames per second.

Press Release by btarunr Yesterday, 06:14Discuss (1 Comment)
Today, Lenovo announced its latest mobile monitor, the ThinkVision M14t. The new display brings a sleek modern design for users to extend their screen real estate while adding touch interaction with their device. The slim and light portable monitor weighs just 698 grams1 and provides a 14-inch Full-HD touch-enabled display. Ten-point touch functionality and 4096 pressure level active pen support empowers users to unleash their creativity by enjoying the freedom to design, animate, present and annotate. The pressure-sensitive pen enables more precise sketching and accurate navigation. An improved user experience for mobile and remote workers includes pivot support for portrait and landscape formats with the included L-shaped dongle offering a simple cable solution, and two full function USB Type-C ports for complete flexibility.
Enhancing the successful M14 model, the new monitor delivers extra functionality to offer greater flexibility and user interaction by adding touch capability to non-touch laptops or extending touch in collaboration with touch-enabled laptops. Add the M14t with its included active pen and dedicated sleeve to any USB-C enabled ThinkPad laptop or other compatible USB-C devices for a true mobile workspace.
Press Release by btarunr Yesterday, 06:10Discuss (9 Comments)
MAINGEAR – an award-winning PC system integrator of custom gaming desktops, notebooks, and workstations – today launched their all-new compact desktop that's powered exclusively by 3rd Gen AMD Ryzen processors: the MAINGEAR TURBO. Engineered in collaboration with AMD, the MAINGEAR TURBO subverts expectations and delivers the high-end performance and cooling efficiency of a full-sized desktop in a system no larger than a shoebox. TURBO power – zero compromises.
"With higher clock speeds and better power efficiency, the 3000XT series processors are optimized for high performance gaming," said Chris Kilburn, corporate vice president and general manager, client component business unit, AMD. "AMD is thrilled to be partnering with MAINGEAR on the exclusive AMD powered TURBO gaming desktops. With its ultra-compact size and whisper quiet water-cooling, the MAINGEAR TURBO is tailor made for the new AMD Ryzen 3000XT series desktop processors."
Press Release by btarunr Yesterday, 04:07Discuss (5 Comments)
Today Logitech announced the Logitech MX Master 3 for Mac and Logitech MX Keys for Mac, updates to the premium performance Master Series now optimized for Mac and Apple advanced users. The most popular Logitech performance mouse and keyboard, available in Space Gray, have been tuned to best complement the Apple ecosystem and help millions of advanced digital creators working on Macs and iPads. Logitech also announced Logitech K380 for Mac Multi-Device Bluetooth Keyboard with a layout specific for macOS, iOS and iPadOS.
"We want to empower creative Mac users to reach their full potential with our industry-leading mouse and keyboards that enhance every workspace," said Delphine Donne-Crock, general manager of creativity and productivity at Logitech. "Our newest additions to the Master Series and multi-device Bluetooth keyboard lineup have been re-imagined for advanced content creators who need the best tools for their craft and value Apple aesthetics, alongside increased productivity and performance. With MX Master 3 and MX Keys for Mac, as well as K380 for Mac, we wanted to provide the best possible experience on Mac and iPad."
by btarunr Yesterday, 03:45Discuss (24 Comments)
MSI President and CEO Sheng-Chang Chiang has died, he was 56. The Taiwanese press reports that he died from falling from a building, causing head injury, although the circumstances behind the fall are unknown and subject of a Police investigation. Sheng-Chang Chiang took over MSI as recently as January 2019, and is regarded in the industry as the man who scripted the company's turnaround in the desktop computing product segments, as head of the Desktop Computing business at MSI, under the Gaming brand of motherboards and graphics cards. Our most sincere respects and condolences go out to the family of Sheng-Chang Chiang and MSI.

by AleksandarK Yesterday, 02:49Discuss (39 Comments)
NVIDIA is slowly preparing to launch its next-generation Ampere graphics cards for consumers after we got the A100 GPU for data-centric applications. The Ampere lineup is getting more and more leaks and speculations every day, so we can assume that the launch is near. In the most recent round of rumors, we have some new information about the GPU SKU and memory of the upcoming GeForce RTX 3070 and RTX 3070 Ti. Thanks to Twitter user kopite7kimi, who had multiple confirmed speculations in the past, we have information that GeForce RTX 3070 and RTX 3070 Ti use a GA104 GPU SKU, paired with GDDR6 memory. The cath is that the Ti version of GPU will feature a new GDDR6X memory, which has a higher speed and can reportedly go up to 21 Gbps.
The regular RTX 3070 is supposed to have 2944 CUDA cores on GA104-400 GPU die, while its bigger brother RTX 3070 Ti is designed with 3072 CUDA cores on GA104-300 die. Paired with new technologies that Ampere architecture brings, with a new GDDR6X memory, the GPUs are set to be very good performers. It is estimated that both of the cards would reach a memory bandwidth of 512 GB/s. So far that is all we have. NVIDIA is reportedly in Design Validation Test (DVT) phase with these cards and is preparing for mass production in August. Following those events is the official launch which should happen before the end of this year, with some speculations indicating that it is in September.
by btarunr Yesterday, 00:42Discuss (60 Comments)
In the next big step toward complete silicon independence, Apple is planning to dump AMD as a supplier of discrete GPUs in the near future, closely following its decision to dump Intel and the x86 machine architecture in favor of its own SoCs based on the Arm machine architecture. The company is developing its own line of discrete GPUs under the "Metal GPU Family," a name borrowed from its own Metal graphics API.
This explosive bit of information comes from a WWDC 2020 presentation slide posted by Longhorn (@never_released) on Twitter. The slide suggests that along with the processor, Apple is making a clean break with its graphics hardware. The SoCs powering client-segment Macs, such as future iMacs or MacBooks, could feature iGPUs based on this graphics architecture, while larger platforms such as MacBook Pros, Mac Pros, and iMac Pros of the future could feature Apple's own discrete GPUs.
by Uskompuf Yesterday, 00:09Discuss (2 Comments)
Microsoft is preparing to launch its xCloud game streaming service in September as part of Xbox Game Pass. The new service is positioned to take on Google Stadia, GeForce NOW, and Amazon's upcoming game streaming service. Accessory makers are busy preparing new products to coincide with the launch, 8Bitdo is adapting it's popular SN30 Pro retro NES controller in a new partnership with Xbox to create the Sn30 Pro controller specifically designed for Microsoft's Project xCloud.
The new Bluetooth controller is compatible with all Android phones and tablets and is officially licensed as Microsoft Project xCloud compatible. The built-in battery provides 18 hours of use and can be juiced up via the USB-C port. The controller comes with an optional mount to attach a phone to the controller. The Sn30 Pro is now available for pre-order via Amazon for 44.99 USD and is expected to ship on September 21st.
by AleksandarK Yesterday, 00:02Discuss (1 Comment)
After Sony has showcased Unreal Engine 5 capabilities on the new PlayStation 5 console, there was a counterpart event missing from Microsoft. However, Microsoft has announced today that the company will host a live stream event on July 23rd. That is the date when Microsoft will host the event on YouTube and Twitch. Starting at 9 am PT time, the company will showcase the capabilities of the new Xbox Series X console. Possibly, Microsoft will show ray tracing and all the latest technology advancements with AMD's RDNA2 graphics card found inside the new console. What we can expect in terms of games is Halo Infinite and maybe new Forza and Gears of War games. Either way, we have to wait and find out on July 23rd.
Monday, July 6th 2020
CPU Coolers
Harddisks
Headphones
Monitors
Motherboards
Processors
SSD
Storage
Review Portable Storage
Priced at just $88 for the 1 TB version, the Silicon Power PC60 is more affordable than the cheapest SATA drives on the market, just 9 cents per GB. With read-heavy workloads, it performs well, reaching speeds of around 500 MB/s, but writes are not as good.
Review Cases
The Montech Fighter 600 is taking on the extremely contested $60 segment where you will find OEM cases as well as some brands trying to push the envelope of bang for your buck, and that is where the Fighter 600 feels right at home with its well-rounded features, surprisingly solid material mix, and fan configuration right out of the box.
by Uskompuf Monday, 23:45Discuss (10 Comments)
Fraunhofer HHI today revealed their latest video compression standard H.266/Versatile Video Codec (VVC), which is set to eventually replace the current H.265/HEVC standard. The new standard was developed by Fraunhofer HHI in partnership with industry partners including Apple, Ericsson, Intel, Huawei, Microsoft, Qualcomm, and Sony. The standard follows previous iterations promising a 50% reduction in bit-rate while maintaining the same quality.
Fraunhofer HHI claims that the new standard will play a major role in video transmission and storage however it is unknown if companies and consumers will adopt the standard. HEVC was released back in 2013 but is only now seven years later starting to see significant support, Fraunhofer plans to release the first software encoder/decoder this spring while hardware chips will likely take much longer. The major streaming giants such as Google and Netflix will likely determine when or if the standard becomes mainstream.
by btarunr Monday, 23:45Discuss (5 Comments)
The first homebrew processor for Macs by Apple could leverage Arm big.LITTLE technology, according to a slide from a developer-relations presentation leaked by Erdi Özüağ of Donanim Haber. Apple is referring to the setup as "asymmetric cores" in its documentation, although it essentially is big.LITTLE, a technology that's been implemented by Arm SoC vendors since 2012. It combines groups of low-power (high-efficiency) and high-performance (low-efficiency) cores in response to processing demands by software, with the high-performance cores only been engaged when needed. Intel only recently introduced its rendition of this tech, called Hybrid Processing, with its Core "Lakefield" processor, and looks to scale it up with future chips such as "Meteor Lake."
Besides a multi-core big.LITTLE CPU, the Apple SoC features dedicated AI acceleration hardware, including a neural engine and matrix-multiplication hardware (dubbed ML accelerators), a dedicated video hardware encoder and decoder, and memory controller that's optimized for UMA (unified memory) for the iGPU and system memory. Apple has already started shipping Mac Mini prototypes with an Arm-based processor to its ISVs along with a special version of MacOS "Big Sur" and a wealth of software development kit to help port their x86 Mac software over to the new machine architecture.
Press Release by btarunr Monday, 21:23Discuss (0 Comments)
QNAP Systems, Inc. today updated Notes Station 3, a multi-user note-taking application for NAS. With Notes Station 3, workgroups can collaboratively edit notes and easily track edits, greatly simplifying team communication and improving productivity. The mobile version, Qnotes3, allows users to record and share inspirations, ideas, and tasks at any time.
"Collaborative notetaking can greatly improve individual and workgroup productivity," said Josh Chen, Product Manager of QNAP, adding "Notes Station 3 and Qnotes3 are convenient, hassle-free, and ideal for recording daily inspirations, plans, and meeting minutes. We constantly improve Notes Station 3 based on user feedback."
by btarunr Monday, 20:59Discuss (1 Comment)
ASRock Rack today introduced the W480M WS socket LGA1200 motherboard targeted at workstation builds, in the Micro-ATX form-factor. This board should appeal greatly to those wanting a very conservative-looking motherboard with a green PCB and conventional-finned aluminium heatsinks cooling the CPU VRM and PCH. Based on the Intel W480 chipset, the board not only supports all 10th Gen Core "Comet Lake" processors, but also Xeon W-1200 series processors based on the silicon, including support for ECC memory when paired with Xeon processors. The board draws power from a combination of a 24-pin ATX and 8-pin+4-pin EPS connectors; conditioning it for the CPU with a 6+2 phase VRM.
Expansion slots on the ASRock Rack W480M WS include a PCI-Express 3.0 x16, an open-ended PCI-Express 3.0 x8 (which splits lanes from the x16 slot), and an open-ended PCI-Express 3.0 x4 slot that's wired to the PCH. Storage connectivity includes two M.2-2280 slots with PCI-Express 3.0 x4 wiring, each, and eight SATA 6 Gbps ports, one of which has reinforced power delivery for SATA DOMs. The onboard audio solution is simple ALC892 fare, but the networking on offer consists of two 1 GbE ports driven by Intel i210 series controllers. There's quite some legacy connectivity, including COM and SGPIO. The board offers a large number of 4-pin PWM fan headers so it could be used in 2U rack chassis with server ventilation. The company didn't reveal pricing.
by btarunr Monday, 20:45Discuss (9 Comments)
MSI today rolled out the Optix G32CQ4, a 31.5-inch, 16:9 curved gaming monitor. Featuring a 1500R curvature, this monitor uses a VA panel with WQHD (2560 x 1440 pixels) native resolution, 1 ms (MPRT) response time, 165 Hz refresh rate, 178°/178° viewing angles, and support for AMD FreeSync Premium technology. Other vital panel specs include 3000:1 static contrast ratio with dynamic mega-contrast, 250 cd/m² maximum brightness, and 91.43% coverage of DCI-P3. The panel features a matte finish and anti-glare treatment. Inputs include one DisplayPort 1.2a (needed for FreeSync), and two HDMI 2.0 ports. The company didn't reveal pricing.
by btarunr Monday, 20:31Discuss (6 Comments)
Sapphire introduced a price-optimized variant of itsRadeon RX 5600 XT Pulse, with the new RX 5600 XT Pulse BE (model: 11296-05-20G). This card is visibly smaller than the original RX 5600 XT Pulse that is largely based on the board design of the RX 5700 series Pulse cards. The newer card is 23.05 cm long and 12.25 cm tall, compared to the original Pulse, that's 25.4 cm long and 13.5 cm tall. The new card is also slightly thinner, at exactly 4 cm (slightly less than 2 slots thick), while the original Pulse is 4.65 cm thick (slightly more than 2 slots thick).
There are a handful areas of cost-cutting by Sapphire. To begin with, while the diameter of the two fans of the Dual-X cooling solution is unchanged at 100 mm, the underlying heatsink is visibly slimmer, and of a different design than that used in the original Pulse card. Secondly, the PCB is shorter in length than the cooler itself, and is of a completely different design than the original Pulse. Thirdly, the card lacks dual-BIOS. Lastly, the fans of the card lack the Quick-Connect feature that lets you pop them out to clean the heatsink underneath. Luckily, the new Pulse BE card sticks to AMD's revised OC specs for the RX 5600 XT out of the box, so you don't have to bother with BIOS updates. It ticks at 1560 MHz game clocks, up to 1620 MHz boost clocks, and 14 Gbps (GDDR6-effective) memory. The company didn't reveal pricing, although we expect this card to be priced very close to the USD $279 baseline for the RX 5600 XT.

by btarunr Monday, 20:13Discuss (5 Comments)
Colorful today rolled out the CVN B550M Gaming Frozen V14, a socket AM4 motherboard in the Micro-ATX form-factor, based on the AMD B550 chipset. The board gets its "Frozen" name from its mostly-white PCB. The chipset heatsink that extends into an M.2 SSD heatsink features fan ventilation (something not found on most other B550 motherboards). The board draws power from a combination of 24-pin ATX and single 8-pin EPS power connectors, conditioning it for the CPU with a 10-phase VRM.
Expansion slots on the Colorful CVN B550M Gaming Frozen V14 include one PCI-Express 4.0 x16, a PCI-Express 3.0 x16 (electrical gen 3.0 x4) that's wired to the chipset, and a gen 3.0 x1 slot. Storage connectivity includes an M.2-22110 slot with PCI-Express 4.0 x4 wiring from the AM4 socket, and six SATA 6 Gbps ports. USB connectivity includes a pair of 10 Gbps USB 3.x gen 2 ports wired to the CPU that include a type-C port, and a number of 5 Gbps ports. Networking is care of a 1 GbE connection from a Realtek RTL8111H controller, and the onboard audio solution uses a Realtek ALC1200 codec. Don't like the white color scheme? Colorful has you covered with the CVN B550M Gaming Pro V14, which is an almost identical board that uses a black PCB and a chipset heatsink that makes do without a fan. The company didn't reveal pricing.
Press Release by btarunr Monday, 07:05Discuss (10 Comments)
HyperX, the gaming division of Kingston Technology Company, Inc., today expanded its Alloy keyboard line up with the release of the HyperX Alloy Elite 2 Mechanical Gaming Keyboard. The new Alloy Elite 2 gaming keyboard is based on the original Alloy Elite design and boasts HyperX red linear mechanical switches built for performance, longevity and an 80 million lifetime click rating per switch. The keyboard includes dedicated media keys with quick access buttons and volume wheel and uses HyperX designed pudding keycaps with translucent dual-layer style and signature HyperX font to enhance LED and RGB light.
The HyperX Alloy Elite 2 features a signature light bar with LED lighting, dynamic RGB lighting effects with per-key lighting and RGB colors. Alloy Elite 2 is built with solid steel frame for durability, offers dedicated media buttons and a large volume wheel along with quick access buttons for brightness, lighting effects, and game mode. Alloy Elite 2 also includes a USB 2.0 pass through, 100 percent anti-ghosting and full N-key rollover functionality.
Press Release by btarunr Monday, 05:31Discuss (1 Comment)
ASUS today announced that the ExpertBook B9450 based on the Intel vPro platform is now available for purchase at US resellers starting at $1,599.99 USD. The ASUS ExpertBook B9450 provides unmatched business-grade performance, durability and design within an incredibly thin and light form factor weighing in at just 2.2 lbs with a 0.59-inch thin profile. Paired with the Intel vPro platform, the B9450 is ideal for businesses of any size that require top-notch performance, built-in security and better overall value and reliability for the long-term.
Designed for business professionals on-the-go, the ExpertBook B9450 delivers top-tier performance thanks to up to an 10th Gen Intel Core i7 vPro processor, dual-storage design accommodating up to two ultrafast 1 TB PCIe 3.0 x4 SSDs, and up to 16 GB of RAM and Wi-Fi 6 (802.11ax) connectivity. Expect uninterrupted performance on the B9450 with long-lasting battery life delivering up to an impressive 24 hours of use on a single charge, with extra comfort features like the ErgoLift hinge, built-in voice assistant support, and a Harman Kardon-optimized audio system.
Press Release by btarunr Monday, 05:28Discuss (5 Comments)
ASUS Republic of Gamers (ROG) today announced the release of new Electro Punk peripherals with a striking black-and-pink color scheme. First introduced in April, the Electro Punk colors can now be found on the ROG Strix Go 2.4 gaming headset, ROG Strix Scope TKL gaming keyboard, ROG Strix Impact II gaming mouse and other gaming and lifestyle accessories.
ROG Strix Go 2.4 Electro Punk is a USB-C 2.4 GHz wireless headset that enables stable, lag-free audio on smart devices, PC, Sony PlayStation, Microsoft Xbox or Nintendo Switch (in Handheld mode). The Electro Punk edition features pink piping in and around the headband, ear pads, and ROG logo to give it that a special touch, while the rest stays bold black to prevent stains. Strix Go 2.4 has a detachable boom mic powered by AI Noise-Canceling technology that intelligently eliminates unwanted background noise for clear voice communication for work or play.
by AleksandarK Monday, 02:18Discuss (70 Comments)
Huawei has been readying the entire new breed of desktop PCs with a custom motherboard, custom processor, and even a custom operating system. Being that Huawei plans to supply Chinese government institutions with these PCs, it is logical to break away from US-made technology due to security reasons. And now, thanks to the YouTube channel called "二斤自制" we have the first look at the new PC system. Powered by Huawei D920S10 desktop motherboard equipped with Kunpeng 920 7 nm Arm v8 processor with 8 cores, the PC was running the 64-bit UOS operating system, which is a Chinese modification of Linux. In the test, the PC was assembled by a third-party provider and it featured 16 GB of 2666 MHz DDR4 memory and 256 GB SSD.
The YouTube channel put it to test and in the Blender BMW render test, it has finished in 11 minutes and 47 seconds, which is quite slow. The system reportedly managed to stream 4K content well but has struggled with local playback thanks to poor encoding. Being that it runs a custom OS with a custom processor, app selection is quite narrow. The app store for the PC is accessible only if you pay an extra 800 Yuan (~$115), while the mentioned system will set you back 7,500 Yuan (~$1,060). At the heart of this system is eight-core, eight threaded Kunpeng 920 2249K processor. It features a clock speed of 2.6 GHz, has 128K of L1 cache (64K instruction cache and 64K data cache), 512K of L2, and 32 MB of L3 cache.

Press Release by btarunr Monday, 01:36Discuss (8 Comments)
Researchers at the Samsung Advanced Institute of Technology (SAIT) have unveiled the discovery of a new material, called amorphous boron nitride (a-BN), in collaboration with Ulsan National Institute of Science and Technology (UNIST) and the University of Cambridge. Published in the journal Nature, the study has the potential to accelerate the advent of the next generation of semiconductors.
Recently, SAIT has been working on the research and development of two-dimensional (2D) materials – crystalline materials with a single layer of atoms. Specifically, the institute has been working on the research and development of graphene, and has achieved groundbreaking research outcomes in this area such as the development of a new graphene transistor as well as a novel method of producing large-area, single-crystal wafer-scale graphene. In addition to researching and developing graphene, SAIT has been working to accelerate the material's commercialization.

by btarunr Monday, 00:42Discuss (43 Comments)
Intel's upcoming Core i7-1165G7 4-core/8-thread processor based on the 10 nm "Tiger Lake-U" silicon packs a mean punch in comparison to the AMD Ryzen 7 4700U processor, despite half the number of CPU cores. A Geekbench comparison between two Lenovo laptops, one powered by an i7-1165G7, and the other by a 4700U, shows a staggering 36.8% performance lead for the Intel chip in single-threaded performance, while also being 0.5% faster in multi-threaded performance. The i7-1165G7 features a 4-core/8-thread CPU with "Willow Cove" cores, while the 4700U lacks SMT, and is an 8-core/8-thread chip with "Zen 2" CPU cores. The game changes with the Ryzen 7 4800U, where the 8-core/16-thread chip ends up 22.3% faster than the Core i7-1165G7 in the multi-threaded test owing to SMT, while Intel's single-threaded performance lead is lowered to 29.3%.
by AleksandarK Monday, 00:37Discuss (13 Comments)
Thanks to a discovery by TweakTown, we have obtained game footage pictures of the Ubisoft Assassin's Creed: Valhalla. While TweakTown does not share any video links due to respect for Ubisoft developers, we still get to see the medieval-themed Assassin's game. It is mostly resembling a Witcher 3 vibe, which is a good thing. Combining the gameplay of classic Assassin's Creed game with stunning visuals, the game is set to be a hit. Right off the bat, the game starts in a bloody and chaotic battle. On the battlefield, there is lots of equipment you can interact with, like a siege engine and battering rams. Being that the setting is a medieval one, there are of course castles that you need to overtake. Ubisoft may officially launch game footage at its Forward event on July 12th, when we could take a closer look at the upcoming game. For now, please check out the pictures below.
Sunday, July 5th 2020
by Uskompuf Sunday, 21:35Discuss (38 Comments)
The Atari VCS was first announced over two years ago in 2018 but has since suffered numerous delays. It looks like there may be light at the end of the tunnel for the Atari VCS 800 with the console now available for pre-order from Atari, GameStop, or Walmart. The console is only available as part of a bundle including the console itself, Wireless Classic Joystick, a Modern Controller, and free copy of Atari Vault of 100 classic arcade and console games. The bundle is priced at 389.99 USD and is expected to ship by the 2020 holiday season.
The console features a custom AMD Raven Ridge APU with Vega 3 graphics, paired with 8 GB DDR4 ram, and 32 GB eMMC internal flash storage. The device runs a custom Linux OS but also supports Linux, Windows, Steam OS, or Chrome OS if booting from an external drive. Connectivity consists of 802.11 b/g/n Wi-Fi, and Bluetooth 4.0 while I/O includes a single HDMI 2.0 port, gigabit Ethernet port, and quad USB 3.1 connectors. A lower-powered Atari VCS 400 system is also planned with half the ram at 4 GB and is expected to sell for 249.99 USD.

Press Release by btarunr Sunday, 21:20Discuss (0 Comments)
Dynics, Inc., a U.S.-based manufacturer of industrial-grade computer hardware, visualization software, network security, network monitoring and software-defined networking solutions, today announced the XiT4 Inference Server, which helps industrial manufacturing companies increase their yield and provide more consistent manufacturing quality.
Artificial intelligence (AI) is increasingly being integrated into modern manufacturing to improve and automate processes, including 3D vision applications. The XiT4 Inference Server, powered by the NVIDIA T4 Tensor Core GPUs, is a fan-less hardware platform for AI, machine learning and 3D vision applications. AI technology is allowing manufacturers to increase efficiency and throughput of their production, while also providing more consistent quality due to higher accuracy and repeatability. Additional benefits are fewer false negatives (test escapes) and fewer false positives, which reduce downstream re-inspection needs, all leading to lower costs of manufacturing.
by Uskompuf Sunday, 21:15Discuss (2 Comments)
The Nintendo Switch has proven to be a very popular hybrid gaming console with salessurpassingthe SNES, N64, GameCube & Wii U. The console is currently sold out at many retailers across the world thanks in part to a monumental surge in demand for the console arising from lockdowns due to the coronavirus. VideoGamesChronicle reports that Nintendo Switch sales have more than doubled in the first half of 2020 compared to the first six months of last year in the UK.
This will bring the Nintendo Switch closer to overtaking the Nintendo Entertainment System in lifetime hardware sales. Traditional game consoles such as the PlayStation 4 and Xbox One also saw significant hardware sales increases of around 50% and 25% respectively. Game sales were also up 48% across the board for the first four months of 2020.
by btarunr Sunday, 18:18Discuss (26 Comments)
Intel is giving final touches to a mysterious Core i9-10850K processor that was unearthed from the Geekbench database by TUM_APISAK. This would be the second new 10-core "Comet Lake-S" desktop processor SKU discovered in the past week, since theApple-exclusive i9-10910. The i9-10850K is fascinating, in that it features an unlocked multiplier, 100 MHz lower nominal clocks than the i9-10900K, at 3.60 GHz, the same 5.20 GHz Turbo Boost Max 3.0 frequency; but an unknown Thermal Velocity Boost frequency.
It wouldn't surprise us if the processor lacked TVB altogether. It's likely that the i9-10850K is an OEM-exclusive targeted at pre-built designers that don't want to deal with the steep cooling requirements of the i9-10900K to give end-users visible boosting to its TVB Max frequencies of 5.30 GHz. The i9-10850K offers nearly identical Geekbench performance to the i9-10900K.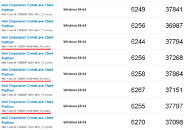 Press Release by btarunr Sunday, 18:07Discuss (4 Comments)
Embedded, GPU-accelerated computing is the use of a graphics processing unit (GPU) combined with a central processing unit (CPU) to facilitate advanced computing processes such as Artificial Intelligence of Things (AIoT), Deep Learning, Prototyping/Pre-concept design, CUDA development and medical Hi-Res imaging, to name a few.
Embedded, GPU-accelerated computing is gaining popularity as its potential becomes realized in many high-tech labs and R&D facilities around the world. GPU-accelerated computing plays a huge role in accelerating applications in platforms within these bleeding-edge industries. Whether it is designing self-driving cars, rendering ultra-HD scenes with millions of polygons (4K and above), or working with advanced CAD models for GIS mapping, a multi-GPU system will significantly increase the performance and capabilities advanced developers have available.
Through embedded GPU-accelerated technology, processing and computing times can be cut into a fraction of the time of what could be accomplished compared to traditional, less-sophisticated computing infrastructures. The combination of high-performance computing along with lower power consumption can result in a more significant and more extensive deep learning in neural networks.
Loading more posts, please wait… Load more news posts